PRIVACY MATTERS
Companies are using the Hu-manity.co Privacy Experience™️ to promote privacy and build trust, transparency, and authenticity with customers across all channels.
``…as customers grow distrustful of the techniques used to provide these experiences, businesses are hurtling toward a breaking point.``
— accenture
Accenture Technology Vision 2020
``... technology represents an opportunity to gain or lose stakeholders' trust. Leaders are approaching trust not as a compliance or PR issue but as a business-critical goal.``
— deloitte
Ethical Technology and Trust
``In a majority of markets, less than half of the mass population trust their institutions to do what is right.``
— edelman
Edelman trust Barometer 2020
``The erosion of trust has been a key theme of the last decade, and one that all business leaders must engage within the years ahead.``
— world economic forum
As technology advances, businesses need to be more trustworthy than ever.
``Trust is like the air we breathe -- when it's present, nobody really notices. When it's absent, everyone notices.``
— Warren Buffett
Businessman, investor, philanthropist
All trademarks, product names and company names or logos mentioned on the Website are property of their respective owners. You understand that reference to any products, services, processes or other information, by trade name, trademark, manufacturer, supplier or otherwise, does not constitute or imply endorsement, sponsorship, or recommendation thereof by us, or vice versa.
Every company is now at risk
of being disrupted by a more trusted, transparent, or authentic, version of itself.

The Hu-manity.co Privacy Experience™️
Deployed on over 1 million web properties globally. Seen by hundreds of millions of consumers annually.
LEADERSHIP
We support the adoption of the 31st Human Right



Sheli Gupta
Co-Chief Executive Officer

Matt Sinderbrand
Chief Product Officer

Richie Etwaru
Executive Chairman & Co-CEO

Gayle Hennessy
SENIOR VICE PRESIDENT, SALES

Bartosz Arendt
VICE PRESIDENT, PRODUCT & TECHNOLOGY
ADVISORS
We're promoting privacy™️



Larry Smarr
ADVISOR

Ray Wang
ADVISOR

Rita McGrath
ADVISOR

Craig Lipset
ADVISOR


Marla Gottschalk
Advisor
CORPORATE SUPPORT
The 31st Human Right
Watch a video of our Executive Chairman & Co-CEO Richie Etwaru interviewed on The 31st Human Right at the United Nations Celebration of the 70th Anniversary of The Declaration Human Rights hosted by The People Centered Internet and Constellation Research in Palo Alto California on December 10th 2018.
PRESS & MEDIA
We are deeply honored to be covered by global press & media.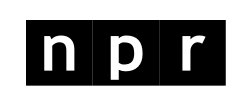 GET IN TOUCH
Learn about our products & services,
get a sneak peek of our roadmap.