MARKET INSIGHT
Aspiring corporations that increase the use of human data, and human data science will need a consent broker in the face of approaching ethical and regulatory boundaries.


MISSION
Grow a global consumer-inclusive human data economy, where corporations are compliant to emerging Fair Trade Data practices.
STRATEGY
Identity, property rights, and track and trace creating a platform where consumers, corporations, and countries can engage in the Fair Trade of data.

FOR CONSUMERS
Your data.
Your choice.
Your future.
A mobile Application available globally on Apple iOS and Android empowering consumers to ensure their data is protected. With the #My31 App consumers can claim a property interest on inherent human data, consent for privacy, authorize for permitted use, and elect for compensation if desired.




FOR CORPORATIONS
Your differentiation.
Your transformation.
Your future.
A consent and authorization management technology platform that enables existing research, academic, and commercial organizations to transition to Fair Trade Data practices where consumer preferences, and country/sovereign regulations can be respected at scale.
CONSENT AS A SERVICE
A consent and authorization management technology platform that enables existing research, academic, and commercial organizations to transition to emerging Fair Trade Data practices.

Readability
Rich Media
Interactive
Real time feedback and/or summary
5. Questions and concerns addressable
Single UniqueID for each consumer
Standard vocabulary and/or schema
Real time syndication of changes
Node for each supply chain actor types
Backward compatibility of schema and nodes
Linked to verified consumer identity
Ability for consumer to see all in one place
Ability for consumer to change
Ability for Corporation to request renewal
Ability for consumer to have presets
Single UniqueID for each consumer
Standard vocabulary and/or schema
Real time syndication of changes
Node for each supply chain actor types
Backward compatibility of schema and nodes
INDUSTRY SaaS NODES
Individual blockchain nodes delivered as SaaS for industry-wide stakeholders to manage the consent and authorization of inherent human data in a standardized manner.

GLOBAL COMMENTARY
Key decision makers in government, and industry globally are increasingly foreshadowing a market correction where the ownership of inherent human data is clarified.

FOR COUNTRIES
Your citizens.
Your natural resource.
Your future.
A point of view that comprises of historic, market, economic, ethical, and policy research, coupled with thought leadership informing policy makers in local and federal governments on the opportunities and risks around inherent human data as a strategic natural resource.
POINTS OF VIEWS
Data informing local and federal governments on the opportunities and considerations of inherent human data as a strategic natural resource.



EXECUTION TEAM
"Here's to the crazy ones, the misfits, the rebels, the troublemakers, the round pegs in the square holes… the ones who see things differently — they're not fond of rules… You can quote them, disagree with them, glorify or vilify them, but the only thing you can't do is ignore them because they change things… they push the human race forward, and while some may see them as the crazy ones, we see genius, because the ones who are crazy enough to think that they can change the world, are the ones who do."

— Steve Jobs, 1997

Richie Etwaru
Founder & Chief Executive Officer

Michael DePalma
Founder, President & Chief Operations Officer

Glenn Zimmerman
Chief Communications Officer

Kathleen Dooley
General Counsel

Matt Sinderbrand
Chief Product Officer

Sheli Gupta
President, EMEA Operations

Lexa Abrahamsen
Associated Founder: Visual Excellence

Dan Karlin
Industry Transformation Officer

David Shefter
Capitalization Advisor

Mark Czubachowski
VP Strategic Partnerships

Jim MacLeod
Associated Founder: Brand Excellence

Gavin Heaton
PRESIDENT, APAC OPERATIONS

Ian Gilmore
DIRECTOR OF MARKETING AND COMMUNICATION TECHNOLOGIES

Ed Godber
Liaison, Trust & Value, European Operations

Richard Adams
Liaison, Industry Transformation, European Operations

Denise Silber
Digital Health Liaison, European Operations

Larry Smar
SENIOR ADVISOR

Ray Wang
SENIOR ADVISOR

Rita McGrath
SENIOR ADVISOR

Craig Lipset
SENIOR ADVISOR
ETHICS ADVISORY
"The most important ingredient we put into any relationship is not what we say or what we do, but what we are. And if our words and our actions come from superficial human relations techniques (the Personality Ethic) rather than from our own inner core (the Character Ethic), others will sense that duplicity. We simply won't be able to create and sustain the foundation necessary for effective interdependence."

- Stephen R. Covey, 1932

Gisele Waters
Advisor

Dr. David Bray
ADVISOR

Amir Kalali
Advisor

Angela Radcliffe
Advisor, Strategic Programs

George Mathew
Advisor

Marla Gottschalk
Advisor

Corina DuBois
FELLOW

Marina Polachek
RESEARCH SCHOLAR
POLICY ADVISORY
"Where an excess of power prevails, property of no sort is duly respected. No man is safe in his opinions, his person, his faculties, or his possessions."

- James Madison, 1789



Lee McKnight
ADVISOR

Derry Goberdhansingh
Fellow

Dr. Shari Langemak
Fellow

John Dundas
Fellow

Paul Simms
Advisor

Keerthika Subramanian
Fellow

Don Codling
Fellow

Nathana Sharma
Fellow
TECHNOLOGY ADVISORY
"If we continue to develop our technology without wisdom or prudence, our servant may prove to be our executioner."

–Omar N. Bradley



Milind Kamkolkar
Advisor

Tracey Zimmerman
Advisor

Anish Shindore
Press and Media Relations Advisor, Europe

Paul Boudrye
FELLOW

Stephanie Wander
Fellow

Sameer Sood
RESEARCH SCHOLAR

Michelle Trudo
Associated Founder: Design Excellence

Kristen Laughlin
Fellow
SUPPLY CHAIN PARTNERS
The underlying technology that we use to create platforms and products matter. At Hu-manity.co we have three principles on selecting technology. Our technology partners must be API first, they must lead their category with innovation spend, and they must have versions that can run on a broad array of infrastructure configurations to accommodate our diverse customers environments.
CORPORATE SUPPORT
We support the 31st Human Right.
Watch a video of our Founder and Chief Executive Officer Richie Etwaru interviewed on The 31st Human Right at the United Nations Celebration of the 70th Anniversary of The Declaration Human Rights hosted by The People Centered Internet and Constellation Research in Palo Alto California on December 10th 2018.
MAINSTREAM COVERAGE
"The prize for pharma is the acquisition of a much richer stream of data, and the chance to build an active relationship with the patients who supply it, eliminating many of the industry's concerns about inadvertently falling foul of privacy laws."

-Financial Times, 2019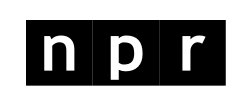 The acquisition brings together Hu-manity.co's blockchain-backed consent and authorization managem...
BUSINESS COVERAGE
"The sale of your data isn't explicitly described in your agreement with your doctor, so from their point of view, there's nothing for you to object to," explains Richie Etwaru, the founder and CEO of Hu-manity.co, one of a number of emerging startups that aim to help consumers control and even sell their own health data. "But to make it worse, anonymity is increasingly not guaranteed."

-FastCompany, 2019








How should America manage personal health data? Look to Estonia, says Eric Topol, founder and director of the...
TECHNOLOGY COVERAGE
"Hu-manity wants to change the way we share data by giving people legal ownership with contractual enforcement handled on the blockchain. The first foray will be with medical data, and today the company debuted the #My31 app in Google Play and the Apple App Store."

-TechCrunch, 2018











The beautiful thing about data and information is that it is wildly available. The sad thing is that a majority of us don't know who is using our private information…
HEALTHCARE COVERAGE
The app, My31, does not store any personal or medical data, but simply offers a record of a user's property ownership and data-sharing preferences. The data itself will remain where it is currently stored, such as in electronic medical records or in research databases.

-FierceBiotech, 2018







Change is coming to the way government and healthcare providers treat personal medical data. In early January 2019, legislators in Oregon introduced Senate Bill…
MISCELLANEOUS COVERAGE
"According to co-founder Michael DePalma, Hu-manity.co was founded on the belief that people should own their data, particularly their medical data, as personal property. "People feel that information about their health is most personal of all," he added. "It is consistently ranked as the information people feel is most sensitive. So in that sense, we're all involved in healthcare and privacy issues."

-Washington Examiner, 2019







The acquisition brings together Hu-manity.co's blockchain-backed consent and authorization managem...
PRESS RELEASES
"The track and trace of consent and authorization model that Hu-manity.co has brought to market has been what is missing in healthcare data from the inception. The simple idea that we should put the consumer (the patient) into the center of the healthcare data supply chain with ownership rights literally at their fingertips is both powerful, and timely."

Matt Sinderbrand, Chief Product Officer, Hu-manity.co, 2019


The acquisition brings together Hu-manity.co's blockchain-backed consent and authorization managem...
WHITE PAPERS
Our data is becoming more valuable every day, and we are seeing the just beginning. From our medical records being used for pharmaceutical research to our travel data being used to plan ideal vacations, the data that we create is powering the digital economy. And it's time the sources of that valuable data — ordinary people — shared in the profits.
ON STAGE & ON SCREEN
See the Hu-manity.co team on stage and on screen across the world. We have presented the concepts of the 31st Human Right, Fair Trade Data, and Consent as a Service to over 50,000 individuals at over two dozen events globally.

Audiences include industry, policy makers, consumers, and academia.
LEARN MORE ABOUT HUMAN DATA
Corporations are arriving at the vivid realization that deepening consumer engagement at scale will cross over dark ethical and regulatory boundaries in the eyes of the public and policy makers globally.

The absence of a direct and appropriately consented relationship with consumers when coupled with further use of data and improvements in algorithms will trigger the Cambridge Analytica of every industry.

The first step of the process is education on the problem, the risk and opportunities, and various solutions.


INHERENT DATA
Inherent human data is not just our browser & social media data. It goes way beyond Facebook.
Inherent human datasets also includes our geospatial data, driver and vehicle history, consumer spending habits, medical history, travel, dining, and recreational habits.One individual's electronic medical history can be sold for hundreds of dollars to multiple buyers, in different markets across the world multiple times per year.
In the debate over how to secure everyone's data, there is constant...
HIGHLIGHT REEL
Hu-manity.co Demos Live to 500+ Pharma Executives
Richie Etwaru, Founder and CEO of Hu-manity.co, explains how data property ownership will benefit all sides of the pharmaceutical and healthcare industries. At the CNS Summit in Boca Raton, Florida Hu-manity.co spoke in front of a live audience with executives from Pfizer, Novartis, Johnson & Johnson, Merck, Roche, Takeda, Otsuka and more.
LEARN EVEN MORE ABOUT HUMAN DATA
Once enough people sign up and claim their 31st Human Right, we will be abl...