ClubPrivate™ Launching Q1 2020
Contact us to join launch cohort
TEAM
"Details matter, it's worth waiting to get it right.

- Steve Jobs

Richie Etwaru
Chief Executive Officer

Michael DePalma
President & Chief Operating Officer

Matt Sinderbrand
Chief Product Officer

Sheli Gupta
President, EMEA

Lexa Wong
Head of Experience

Mark Czubachowski
VP, Strategic Partnerships

Kathleen Dooley
VP, General Counsel

Jim MacLeod
Head of Design

Dan Karlin
VP, Industry - Healthcare

Gavin Heaton
PRESIDENT, APAC
ADVISORS
"Know the rules well, so you can break them effectively."

— Dalai Lama

Larry Smarr
SENIOR ADVISOR

Ray Wang
SENIOR ADVISOR

Rita McGrath
SENIOR ADVISOR

Craig Lipset
SENIOR ADVISOR

Amir Kalali
Senior Advisor

Anish Shindore
Advisor


Marla Gottschalk
Advisor

Lee McKnight
ADVISOR

Paul Simms
Advisor

Tracey Zimmerman
Advisor
CORPORATE SUPPORT
We support The 31st Human Right
Watch a video of our Founder and Chief Executive Officer Richie Etwaru interviewed on The 31st Human Right at the United Nations Celebration of the 70th Anniversary of The Declaration Human Rights hosted by The People Centered Internet and Constellation Research in Palo Alto California on December 10th 2018.
PRESS & MEDIA
"We are deeply honored to be covered by global press & media."

— Hu-manity.co Team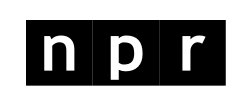 GET IN TOUCH
We'd love to hear from you.