Conducting pilots with multiple Fortune 500 companies.
General availability projected date changed from Q1 2020 to H2 2020 due to COVID19 related delays.
LEADERSHIP
"Details matter, it's worth waiting to get it right.

- Steve Jobs

Richie Etwaru
Chief Executive Officer

Matt Sinderbrand
Chief Product Officer

Sheli Gupta
PRESIDENT & CHIEF OPERATING OFFICER
ADVISORS
"Know the rules well, so you can break them effectively."

— Dalai Lama

Larry Smarr
ADVISOR

Ray Wang
ADVISOR

Rita McGrath
ADVISOR

Craig Lipset
ADVISOR


Marla Gottschalk
Advisor
CORPORATE SUPPORT
We support The 31st Human Right
Watch a video of our Founder and Chief Executive Officer Richie Etwaru interviewed on The 31st Human Right at the United Nations Celebration of the 70th Anniversary of The Declaration Human Rights hosted by The People Centered Internet and Constellation Research in Palo Alto California on December 10th 2018.
PRESS & MEDIA
"We are deeply honored to be covered by global press & media."

— Hu-manity.co Team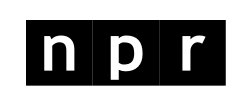 GET IN TOUCH
Learn about our pilots,
get a sneak peek of our roadmap.