Hu-manity.co News
#My31 momentum has now reached other continents
Watch Television Coverage
Hu-manity.co works with IBM Blockchain to offer an unprecedented solution
Using a simple phone app called #My31, the partnership will give individual consumers the opportunity to assert their legal property ownership rights and gain title to their data, not unlike holding title to an automobile. The consumer can then provide their consent as to if, how and where they want to give a third-party permission to access their data. A user could choose to share no information at all or choose to lease their data to pharmaceutical companies or data aggregators for fair market compensation.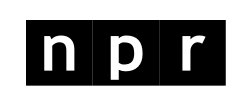 Content to share
Featured Coverage
Apple CEO Tim Cook's privacy suggestions don't go far enough: Constellation Research's Ray Wang...
Content to share
Recent News
Coverage
Multiple healthcare professionals discuss data ownership at a leading pharmaceutical event...